"Laviosa Informa" a four-monthly, online periodical, closely linked to Laviosa Minerals, is enriched with its Culture Section, to inform its readers about the themes explored by the Carlo Laviosa Foundation, whose mission is the relationship between photography and the world of work. The section will include
articles and links to photographic journalism and video documentaries.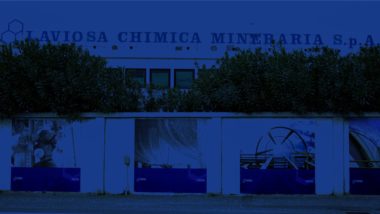 Laviosa Informa Culture Section
Next...
Managing Director: Simone Di Nasso. Chief Editor: Antonella Alboni. Editorial staff: Marco Bellezza, Manrico Cinapri, Denis De Souza, Cristian Gennai, Beatrice Ghionzoli, Riccardo Grilli, Olimpia Laviosa, Umberto Laviosa, Simona Manfredini, Luca Martinelli, Elena Menicagli, Irene Scala, Pascal Sevestre, Piero Starita – Design planner Studio di comunicazione METODO, LIVORNO – licenced Livorno n.8/05 del 4 maggio 2005